This canon is more fallacy than truth.

We start with the caveat from Martin Litchfield West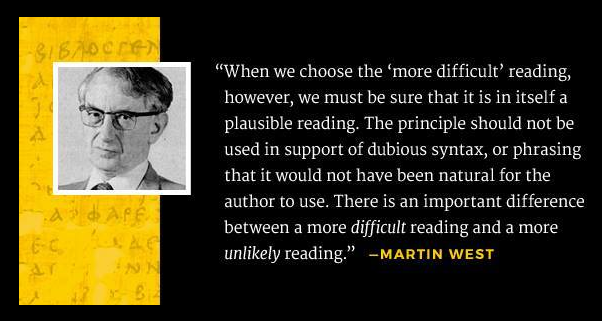 Then to how easy piddle omission corruptions (Vaticanus and P75 as examples) will be the most normal scribal error, and then the corruption will be supported by the faux canon.

We gave Acts 8:37 as a simple example.
Last edited: