This does occur in Vaticanus in a more limited way.
This was noticed when looking at the Isaiah Arabic notations.
Sinaiticus Isaiah Commentary 1-39.pdf
Ken Penner
https://www.academia.edu/34295476/Sinaiticus_Isaiah_Commentary_1_39_pdf
This work consists of an introduction, transcription, translation, and commentary to the Greek translation of Isaiah in the Codex Sinaiticus. It comments on the Greek language in its context, especially on how the Greek language is stretched beyond its normal range of function. It addresses the...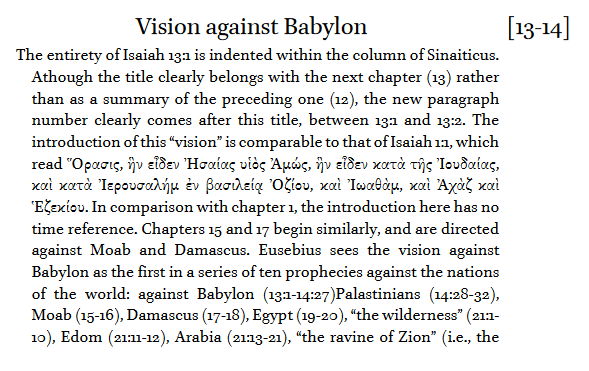 Last edited: