Luke 3:22 (AV)
And the Holy Ghost descended in a bodily shape like a dove upon him,
and a voice came from heaven, which said,
Thou art my beloved Son; in thee I am well pleased.
Massive evidence for the pure Bible text.
LaParola
http://www.laparola.net/greco/index.php?rif1=49&rif2=3:22

Shown similarly massive on
Bruce Terry
http://bible.ovc.edu/tc/lay06luk.htm#lk3_22

=========================================
Revision Revised
John William Burgon
https://books.google.com/books?id=nXkw1TAatV8C&pg=PA115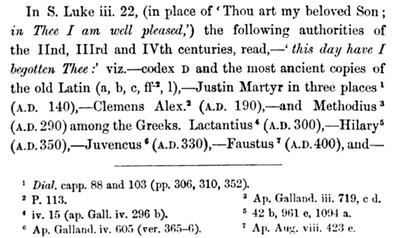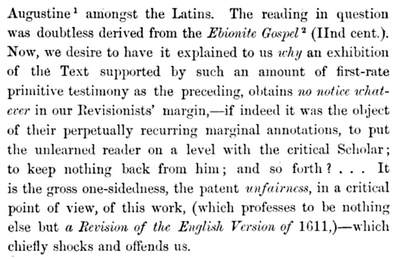 This is Burgon's humorous
classical ad hominem
approach where he points out the inconsistency of the Revisionists. He did not have to defend the traditional text because the potential Hortian corruption was rejected.
Last edited: